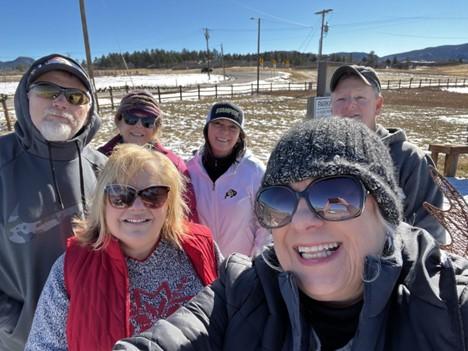 Santa had some helpers this year with decorating the entry to Perry Park Ranch.  Santa wants to acknowledge his merry elves who took their time and energy to create a wonderful holiday entrance for all Perry Park Ranch residents and visitors to enjoy.  
Santa would like to thank Perry Park residents Todd Jacobson, Dorien Rawlinson, Nadine Garramone, Mary Warneke, Bonnie Schwam and of course Krista Fleck who decorates the monuments and trees.  Santa would also like to thank the Perry Park Metro District for their financial support to make this happen.  
Being a part of such a great community of volunteers is what makes Perry Park Ranch so special.  Be sure to thank our local Santa elves for their contribution.
Happy Holidays